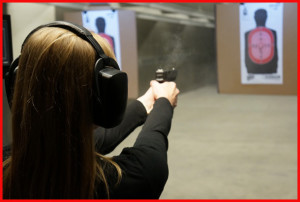 This private/couple Prep Class is specifically designed for people new to shooting and perhaps unfamiliar with the pistol they have recently purchased. The goal of this class is to help individuals to improve their skills and pass the Texas LTC Proficiency Test. This is a 3-hour class taking place at the firing range. Students will not only learn the items on the following list; they will also shoot the Texas LTC Proficiency Test multiple times (if needed). The course is taught on an individual or small group basis available anytime during the weekday or weekend.
Cost of the Class is $100 per person or $150 couple
Students will need to bring eye, ear protection, semi-auto or revolver and a minimum of 150 rounds of factory ammo. Reloads, steel core ammo is not allowed by the range. You can rent a pistol from us for $10 and purchase 50-round 9mm ammo for $25 (all other calibers will be $30).
Topics to be covered include:
* Firearm Safety * Muzzle Awareness and Discipline
* How a Modern Pistol Works * Safe way to Load and Unload
* Low Ready Position * Ammo Management
* Grips and Stance * Sight Alignment
* Time Management * Scoring
* Shooting the Texas LTC Proficiency Test * Range Command
Registration:
Please pay for the course below then email us at ben at epltc dot com with your name, phone #, email address, gun model, ammo and shooting experience.